IMPORTANT!
The procedures below apply only to those users who created a BlackVue Cloud account via the BlackVue App's "Sign up with email" option.
If you created a BlackVue account via the "Continue with Apple" or "Continue with Google" option, any changes in the password made to your Apple ID or Google account will also apply to your BlackVue account password.
Follow the procedures below to reset your account password in the BlackVue Mobile App.
When logged out:
1. Click the three horizontal lines icon on the top left corner of the app to reveal the menu, click "log in", and tap the "Forget password?" button.
2. Enter your email address used for registration and tap the Send reset password email button. You will be then advised to check your email.
3. Find this email and follow the instructions to reset your password. Enter your new password and tap reset password.
4. Tap the Login button after resetting your password.
When logged in:
Open the BlackVue app.
Click the menu tab on the upper left corner, click your email to go to Account settings, and choose Password.
Enter the current password and new password then click Change password.
====================================================================
You can also reset your account password by visiting www.blackvuecloud.com and following the procedures below.
When logged out:
1. Go to blackvuecloud.com and click on the "Start Web viewer" button.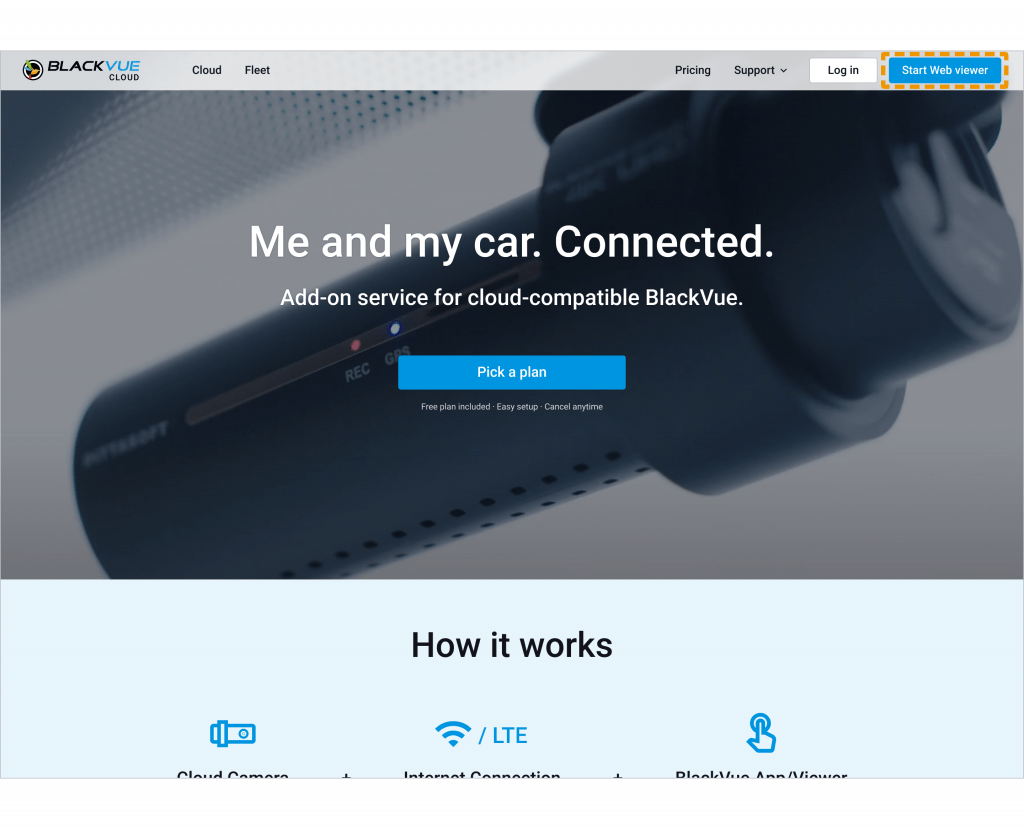 2. Click Forgot password? to proceed.
* You can also type www.blackvuecloud.com/reset in your browser.
3. Enter your email address and press Send reset password email.
4. Check your email for the password reset link from Pittasoft. Click the Set a New Password button in the email.
5. Enter a new password and click Reset password.
6. Go back to the website, click Log in, then enter your email address and new password to verify if the password reset is successful.
When logged in:
Click the Account Icon (blue circle)

on the upper right corner of the landing page.
Choose "Account"

to proceed.

Click Change password.
Enter your current password once and your new password twice. Press the Change password button.