Via the BlackVue App
1. Tap any camera to find out about its GPS tracking data. Then, tap GPS tracking at the bottom.
2. Tap
to select a range or multiple dates.
3. Each date may contain multiple driving routes. By default, you will be able to select a range of dates. If you tap
button on the right top, you will be able to pick multiple dates separately. And the button will change to
button. Tap
button again to select a range of dates.
4. Select the routes you would like to view GPS data on the map.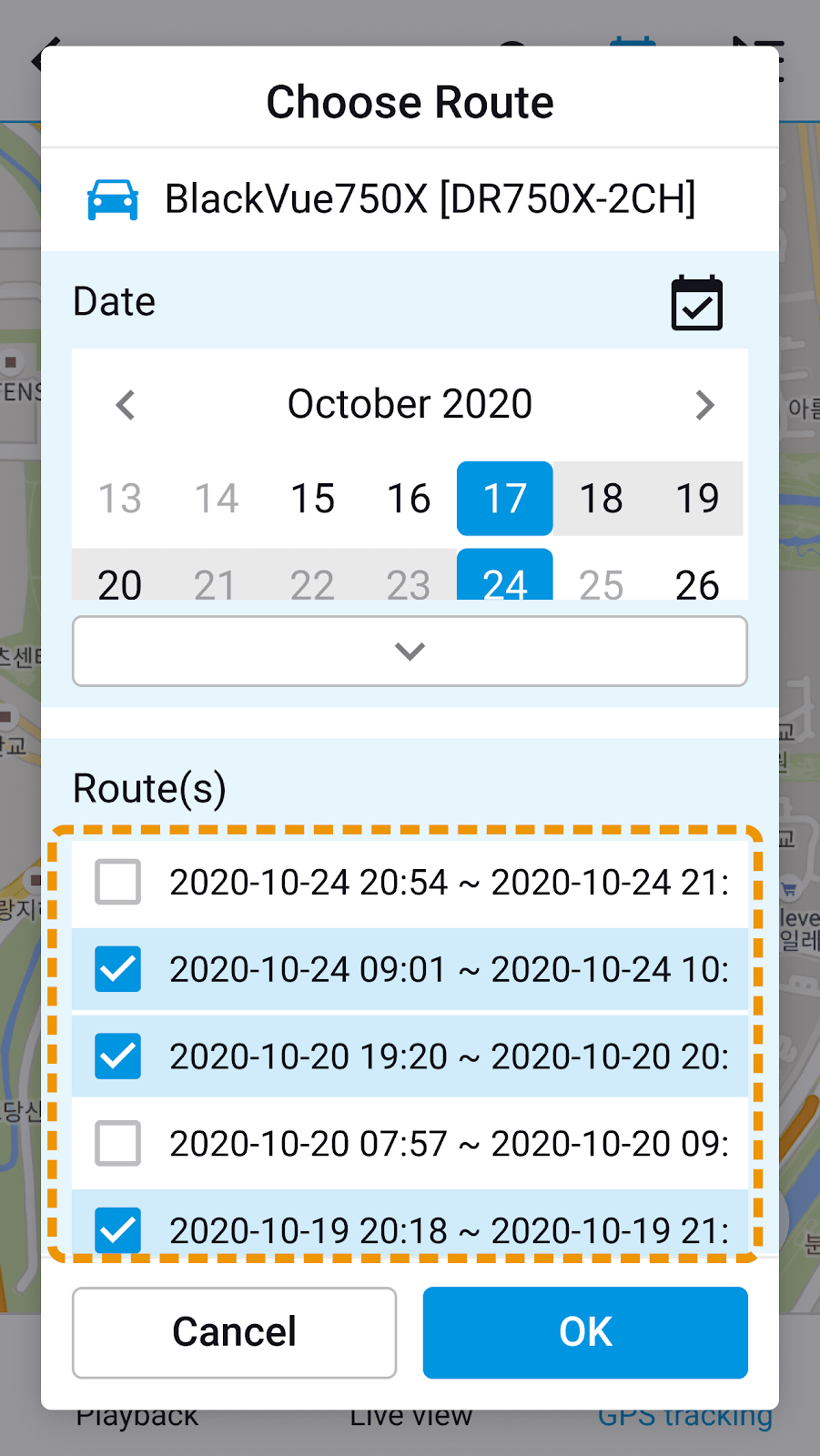 5. Tap
to see the tracking logs. Each alphabet represents a route selected during the filtered period. The most recent route is A0. If you tap
button, you will see all the recordings of both normal and event. Tap
to see playback and
to download the video.
Via the BlackVue Web Viewer
1. Click GPS tracking and select a camera.
2. Choose the date(s) of the GPS Tracking data you want to view. You can either choose dates by range or choose multiple dates. Press the OK button. (NOTE: A maximum of 31 days of GPS tracking data can be displayed).
3. Choose which data you want to show on the map. You can simply tick the box on the left side of Routes to select all data. Press the Show button to load the data.
Event card
Tooltips